Barton Watch Bands -a leading online portal for attractive watch bands, has recently introduced its latest range of luxurious watch bands for thousands of watches out there
AUSTIN, TX / ACCESSWIRE / June 21, 2019 / Barton Watch Bands is a leading online portal that presents an attractive range of watch bands. It has recently introduced its luxurious collection of designer watch bands for thousands of watches out there. With its headquarters in Austin, Texas, Barton Watch Bands aims at presenting its innovative range of designer watch bands for every type of watch out there. Since its inception, the leading watch bands by Barton Watch Bands have been quite popular amongst the end consumers.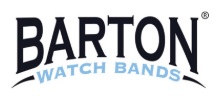 The brand Barton Watch Bands was born out of the frustration of a man due to the presence of watch bands in the market that was poorly designed. The founder at Barton Watch Bands was an avid traveler himself and was obsessed with attractive watches. Given his passion for designer watches, he was not able to find the perfect watch band achieving his desired balance for fit, fashion, and functionality. Therefore, as a leading mechanical engineer, he started designing watch bands for himself. This led to the advent of the revolutionary online portal Barton Watch Bands.
At Barton Watch Bands, the end users can come across a wide range of watch bands available in a myriad of color and fabric options. Depending on your preference, you can select the best range of watch bands for yourself. Ranging from the designer Canvas Quick Release series to the Leather Nato Style, Leather Quick Release, Alligator Grain Quick Release, and so more -the end customers can come across the right watch bands for themselves. The watch bands at Barton Watch Bands deliver the assurance of premium quality and ultimate customer satisfaction through its wide variety in design and colors. Moreover, the watch bands at Barton Watch Bands are also available for watch designs of all shapes & sizes.
In case the end users are looking for a perfect gift option for their fathers, brothers, sons, and husbands, the attractive range of high-grade watch bands serve to be the ideal solution. To extend its business, Barton Watch Bands recently partnered with some of the leading non-profit organizations in & around Austin for providing support to some global causes and making a global impact. The brand urges its end users to support the ongoing efforts in the given pursuit by purchasing the specialized Flatwater Elite Silicone Strap or the Well Aware NATO Style Strap. The proceeds received from each customer purchases are contributed to the respective partnering organizations.
The innovative watch band range -the Flatwater Elite Silicone Strap by Barton Watch Bands, is known to provide a sustainable as well as revolutionary solutions to the global water scarcity as well as its contamination -especially in Africa. It is achieved through the implementation of major life-saving systems driving economic development and building self-sufficient communities. The partnership of Barton Watch Bands with Well Aware is going strong since 2016 and the Well Aware band range sold out provides an additional clean water source for life.
For more information please visit - https://www.bartonwatchbands.com or email at info@bartonwatchbands.com
Contact Info:
Name: Barton Watch Brands
Email: Send Email
Organization: Barton Watch Brands
Address: Barton Watch Bands 2400 East Cesar Chavez Suite 204 Austin, TX 78702
Phone: (512) 410-8793
Website: https://www.bartonwatchbands.com
SOURCE: Barton Watch Bands
View source version on accesswire.com:
https://www.accesswire.com/549446/Barton-Watch-Bands-Introduces-the-Luxurious-Range-of-Watch-Bands-for-Watches