Zapro is a groundbreaking eProcurement Solution that helps streamline your procurement processes with automation to boost user adoption, effectively manage spending, reduce processing costs, and enhance supplier collaboration.
Let's look at what the founders of this innovative and exciting new startup have to say about the future of accounting, spend management, and financial services.
Business Spend Management seems to be a new category. What prompted the idea of targeting this industry with Zapro? What problem did you want to solve?
"Agreed. Business Spend Management is a relatively new category that has gained prominence recently. It's all about managing a company's spending across all categories - not just niche areas like tail spend or SaaS spend, but ALL spending," Mohammed Kafil, Founder of Zapro, shared his thoughts.
"There have been a few startups and established companies that focus on specific areas of spending, but only a few that can offer comprehensive coverage across the board. And if they do, their solutions can often be relatively inexpensive for most businesses. That's where Zapro comes in. Zapro aims to provide a solution that enables 100% spend under management, regardless of the category," added Daniel, the Co-founder of Zapro.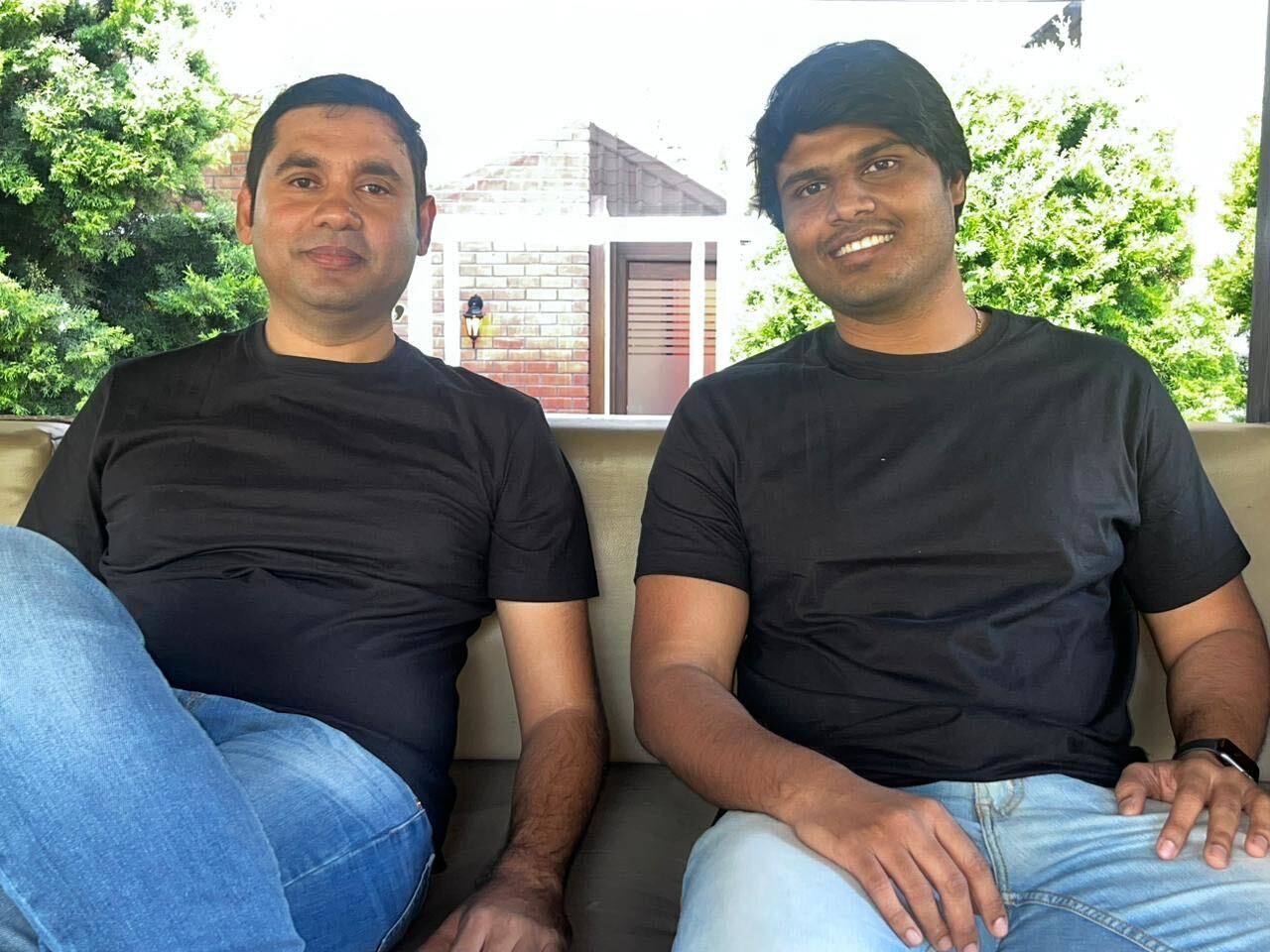 "We want to make it accessible and affordable for businesses of all sizes and industries to manage their spending and optimize their budgets effectively. Business Spend Management solutions can help users track and analyze every penny spent, whether office supplies, travel expenses, or anything in between. By gaining complete visibility into your spending habits, businesses can make smarter decisions, identify areas for cost savings, and ultimately improve their bottom line." says Mohammed Kafil.
We are sure that you would like to know more about the brains behind this disruptive new software venture! Let's get to know the dynamic duo who started this journey.
Mohammed Kafil is the founder of this exciting new startup and brings an enriching experience in SAP and KPMG.
Joining him on this journey is Daniel Sagayaraj, the co-founder who worked with successful startups like Voonik and Zoomcar. They share a common vision of revolutionizing how we approach business software.
Their idea is simple but powerful: enterprise software should be as intuitive and user-friendly as our daily applications. Imagine navigating complex business software quickly and simply by checking your social media feed!
But that's not all - this dynamic duo also has big plans to make their mark on the global stage. Based in India, they are determined to bring their innovative approach to solving business challenges to a worldwide audience.
With their combined experience and bold vision, this startup is poised to transform how we think about business software.
What challenges did you face when attacking this relatively new space?
"It has been fun embarking on a long-awaited journey with your closest companions. Usually, planning and strategizing feel daunting. Anticipating every possible scenario that could arise along the way, considering the risks and developing mitigation strategies for each, ensuring that you are fully prepared for whatever comes your way." - Mohammed Kafil,
"However, things worked differently for us. We felt confident and secure, knowing we had done everything possible to ensure a safe and successful voyage. And so far, everything is going exactly as planned - the scenery is breathtaking, the weather is perfect, and our team is working together seamlessly." - Daniel
"When we work together to anticipate potential obstacles and develop strategies to overcome them, we create a sense of shared ownership and responsibility that can make all the difference in achieving our goals." they both agreed.
What's the story behind Zapro's inception? What does Zapro mean?
Daniel explains,
"We envisioned a world where procurement is lightning-fast, proactive, and always two steps ahead of business demands. A world where spend management is efficient and comprehensive, with every detail accounted for and every transaction processed in record time.
This is the world of ZAPRO - the innovative platform revolutionizing how companies manage their procurement needs.
At its core, ZAPRO stands for ZAP PROCURE - a name that perfectly encapsulates the platform's lightning-fast capabilities. With ZAPRO, procurement is no longer a slow and laborious process. Instead, it's a proactive and agile process that always looks ahead to anticipate business needs and respond accordingly.
From sourcing to payments, every step of the procurement journey is handled quickly and precisely, ensuring that businesses can stay ahead of the curve in a rapidly changing market.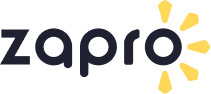 But perhaps ZAPRO's actual USP is the speed with which it delivers results. In just two weeks, customers can begin to realize the value and impact of their digital transformation journey. That's because ZAPRO is designed to be quick and easy to implement, so businesses can start reaping the benefits immediately."
How did you fund this project?
"To date, Zapro has raised a million dollars in funding from angel investors. The time is taking strides to take the startup to the next level, hire more staff, invest in R&D, and reach the target audience." - Mohammed Kafil.
What's the vision, and where do you Zapro five years down the line?
Mohammed Kafil shared his thoughts,
"At Zapro, we aim to provide the most innovative products and services specifically designed for sellers. Furthermore, we aim to make the entire process of selling as easy and streamlined as possible by offering intelligent, self-service solutions that are tailored to the unique needs of each of our customers.
Our goal for this year is to achieve an Annual Recurring Revenue (ARR) of 1 Million dollars. We can achieve this ambitious goal by focusing on our customer-centric approach and delivering cutting-edge products and consulting-grade services.
But we don't just want to hit our target and call it a day. Instead, we want to continue growing and expanding our offerings to provide even more value to our customers."
Since we already know about your vision, our readers will be keen to learn more about your experiences working with different brands and where this disruptive business is located.
Mohammed Kafil and Daniel Sagayaraj share a common passion for transforming the business landscape with their innovative ideas and are the brains behind Zapro.
"Mohammed Kafil, a seasoned professional with extensive experience in companies like KPMG, SAP Labs, and Voonik, brings a wealth of knowledge to Zapro. He has worked on several digital transformation engagements for Fortune 500 companies in P2P and O2C spaces and has also been a part of the Ariba Network and Ariba Spend Management in SAP. " Daniel introduced his partner.
"Daniel Sagayaraj, the co-founder of Zapro, is equally accomplished. He has worked as an early team member at Voonik, where he was instrumental in scaling operations from scratch. He also played a pivotal role in building Zoom Subscriptions from the ground up during his time at Zoom cars." Mohammed reciprocated with this response.
The duo also shared some details about their bond as friends.
Zapro's founders share a unique bond and were close friends when they met at Voonik. They shared a common vision of taking 'Local to Global,' and that's when the idea for Zapro.AI was born. They combined their vast experience and expertise to launch a platform revolutionizing the business world.
Zapro's headquarters are in Bangalore's bustling Koramangala district, where the team works tirelessly to provide cutting-edge solutions that simplify business processes.
What current products and services does Zapro offer, and can you share all possible details?
The two founders explained their business with zeal, and here is what we learned about their business.
ZAPRO is a leading provider of comprehensive Business Spend Management capabilities that allow businesses to manage their expenditures digitally. With ZAPRO, customers get end-to-end solutions that cover 16 different categories across three major operational areas: Direct Procurement, Indirect Procurement, and MRO.
What's excellent about ZAPRO is that it offers eight different capabilities that can help businesses effectively manage their company's expenses. These capabilities include DNA - Data & Analytics, Sourcing, Contracts, Contract Compliance, Catalog, Buying, Invoicing, and Business Networks.
With DNA - Data & Analytics, users can gain valuable insights into your expense landscape and make informed decisions about where to allocate their resources. Sourcing software allows them to conduct auctions and reduce acquisition costs, while Contracts software helps them formalize trading agreements with vendors and resellers.
Contract Compliance software enables businesses to enforce agreed-upon terms and conditions in day-to-day transactions. In contrast, Catalog software allows them to acquire products from preferred vendors and publish them internally as a private B2B marketplace. Users can also access public B2B marketplaces with this capability.
Buying software allows procurement teams to create Purchase Requests, send them for internal approvals, convert them into Orders, and send them to suppliers. Invoicing software automatically transforms supplier and internal invoices, validates their claims, performs 3-way matching, checks for double payment, fraud, and duplicate payment issues, adjust against contract discrepancies, and finally settles the money.
Finally, Business Network software allows finance teams to bring suppliers online and facilitate document exchanges and collaborations to execute digital transformation entirely.
With all these capabilities, ZAPRO provides a complete solution for managing all aspects of a company's expenses, offering a seamless and hassle-free business spend management experience.
How big is your target market, and what is the growth potential of your business?
"Zapro's target market is worth 140 billion dollars. The team has conducted thorough internal research and analyzed our competitors, and the numbers are in. The target market is massive, and the growth potential is enormous."
Check the attached reference material for a detailed breakdown of Zapro's research findings.
Can you share a few testimonials from current clients?
"Our website went live on February 2, 2023, and you'll have the chance to hear from our clients following the launch. Our team has been working hard, building and refining our products and services to deliver the best possible experience for our clients. And we are thrilled to share our work with the world finally." says Mohammed Kafil, the founder of Zapro.
Original Source of the original story >> Revolutionizing Business Spend Management: Insights from Mohammed Kafil, Founder of Zapro