The field has seen an influx of highly skilled artists offering top-notch tattoos - and because of this, many studios now exist even in the most remote locations, often catering to diverse preferences.
Thanks to advancements in technology and the accessibility of getting into this craft, the art of tattooing has evolved to offer new, never before seen styles and techniques. Gone are the days of a simple flash sheet with limited options in bold traditional styles - now, intricate details and bespoke designs are the norm wherever a quality artist is found.
With the help of the internet, finding a tattoo artist to create an individual, personalized piece has never been easier. The boundaries of creativity are continuously pushed as old styles are improved, new styles are created, and more people get into the industry as both artists and enthusiasts alike.
When there is growth - there is demand. As the industry grows, more aspiring artists enter the scene, eager to learn and perfect their craft. At one point, this was the experience for Dmitry Troshin.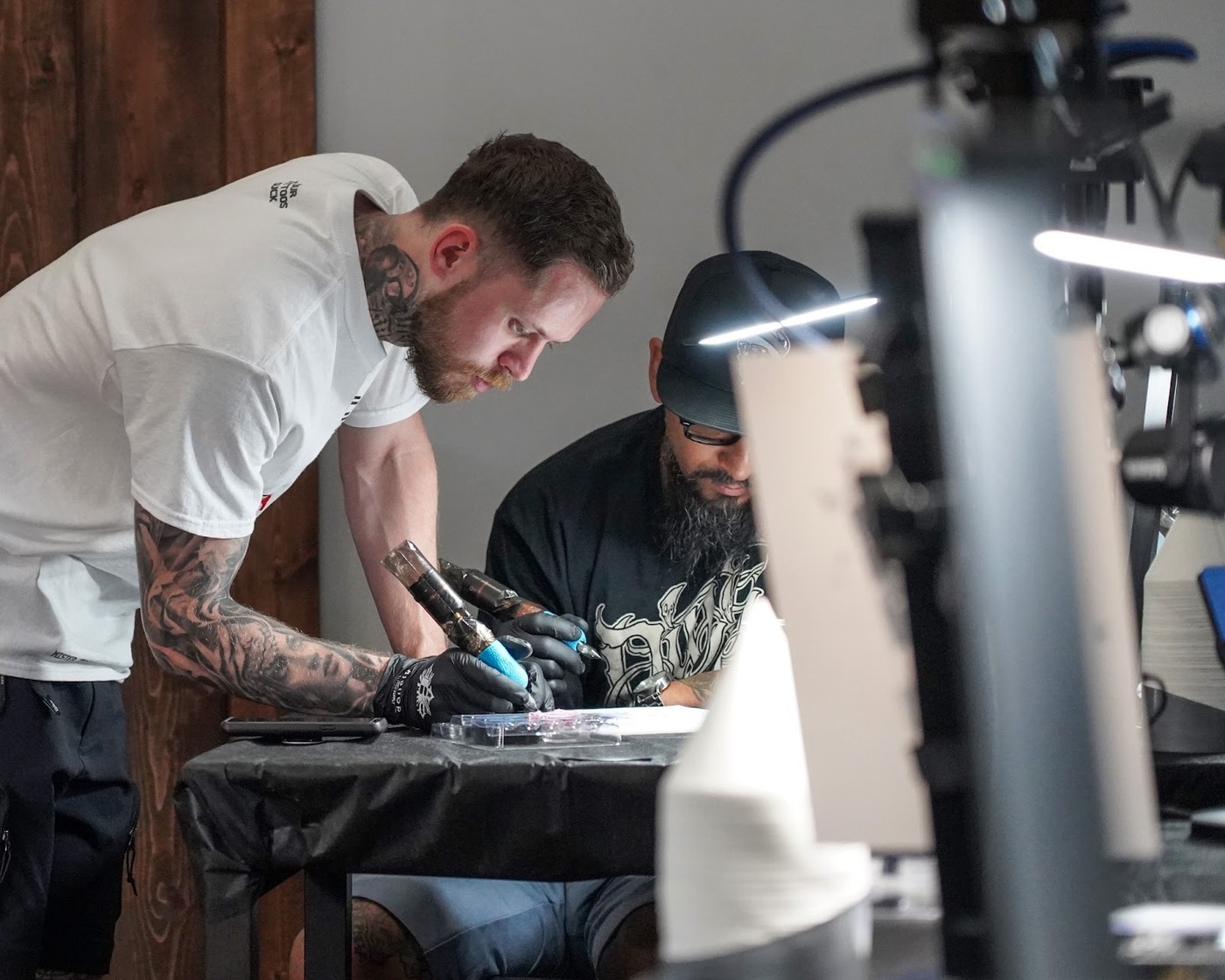 Troshin is a well-known tattoo artist, teacher, and content creator who has been working in the industry for many years. As an experienced tattoo artist, he has some valuable advice for those who want to learn how to tattoo.
"The main aspect of being a successful tattoo artist is satisfaction for both the client and the artist - and this can only be achieved with proper safety protocols".
This means that when the client leaves the shop, they are happy with the investment they have made - the hours of time and the money spent. This is a key part for what defines a successful tattoo artist.
This does not come easily, though - the other part of being a successful tattoo artist is in the details. Dmitry believes that to be a successful tattoo artist, one must have a baseline of skills - both in the art and in the execution of it.
To do this, one must follow proper safety protocols - they are simply necessary regardless of skill level. Without proper safety protocols, even a skilled artist can expose themselves and their clients to dangerous situations, including improper healing of the tattoo, dissatisfaction with the result, and damaging their own reputation.
Troshin believes that standard safety protocol at a tattoo shop should include:
Using Proper Hygiene: Before starting a tattoo, it's important to make sure both the artist and the customer practice proper hygiene. The tattoo artist should wash their hands thoroughly and use disposable gloves. The customer should also make sure to shower and make sure any cuts or wounds are covered.
Keeping the Area Clean and Sterile: To reduce the risk of infection, the tattoo artist should make sure to use sterile equipment and keep the workspace clean. The customer should also make sure to keep the area clean after the tattoo is finished.
Using Disposable Supplies: To further reduce the risk of infection, the tattoo artist should use disposable needles, tubes, and other supplies. These should all be disposed of properly and not reused for any other customer.
It's one of the things that is most often overlooked in an era of self-taught tattoo artists - despite sanitation being critical to the tattooing process, Dmitry explains that sometimes people forget to follow proper protocols or don't take it seriously.
"In my time as a tattooer, I have seen careless artists. As an example, when they touch their personal headphones or use their phone while working, they cross contaminate the surfaces by touching things while wearing the same gloves they're using while tattooing."
The lack of proper safety practices is usually either a result of carelessness or poor training. To become a true professional, careless behavior is simply unacceptable.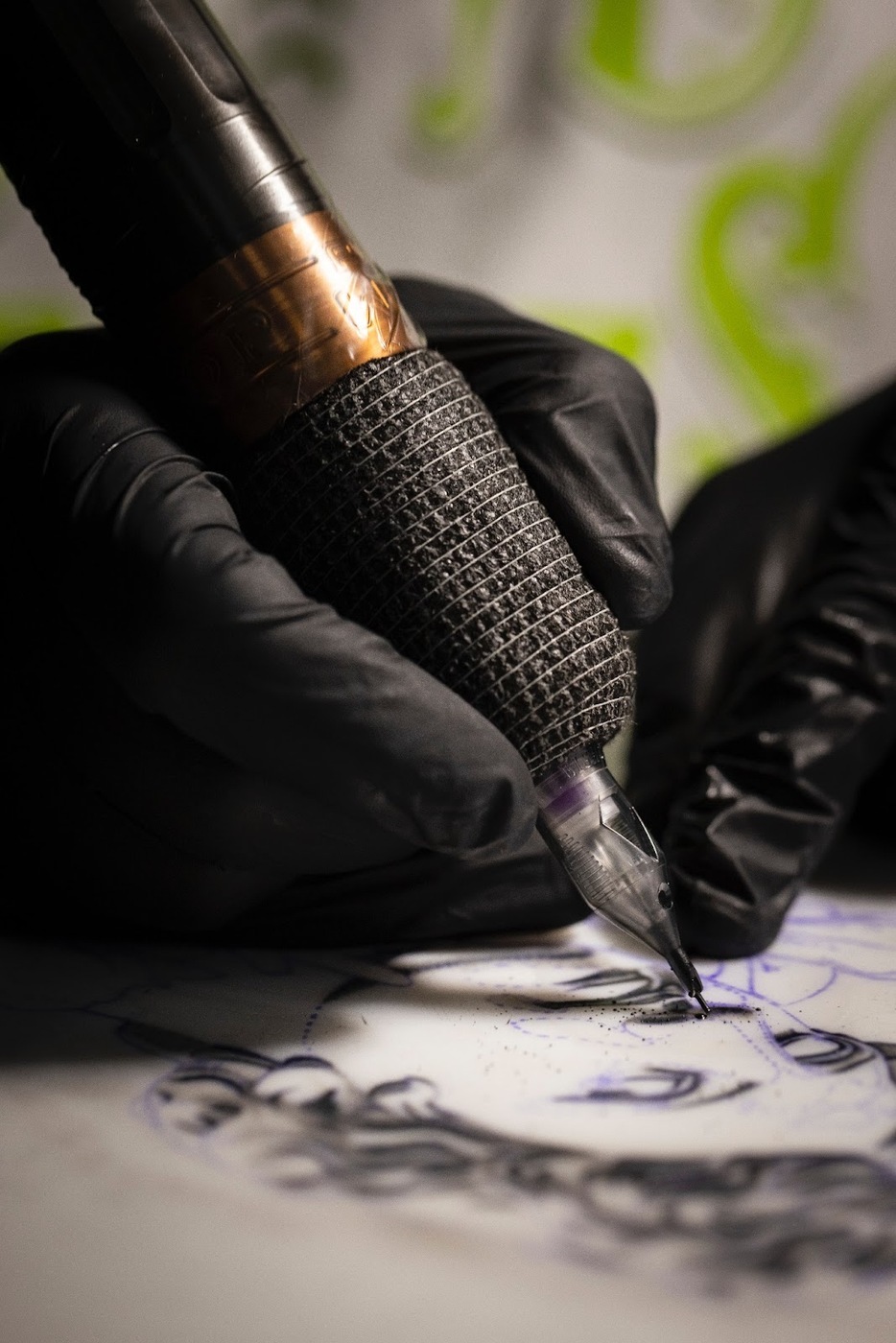 "It is the one issue in tattooing I find to be what holds artists back the most, other than issues with skill - I know how dangerous it can be for both the client and the artist."
Troshin makes it a personal mission to constantly stay up to date with health and safety protocols - he is also rigorous in educating his clients on how to care for their tattoos after their time in the studio is through.
While it's definitely a challenge to start tattooing, learning the correct methodology can only help your success in the field. Even a master like Dmitry, who started out without a mentor, had to take the time to research any and every educational resource he could on tattooing - from the start of the session to the aftercare lessons for the client.
What's the best way to learn how to tattoo?
Tradition exists for a reason - Dmitry says the best way to learn about tattooing is to find a good teacher whose style you respect and trust completely to educate you.
"If you have the opportunity to get trained by a mentor, whether through an apprenticeship or classes, it will save you years of learning on your own - and save you the time you'd waste making unnecessary mistakes."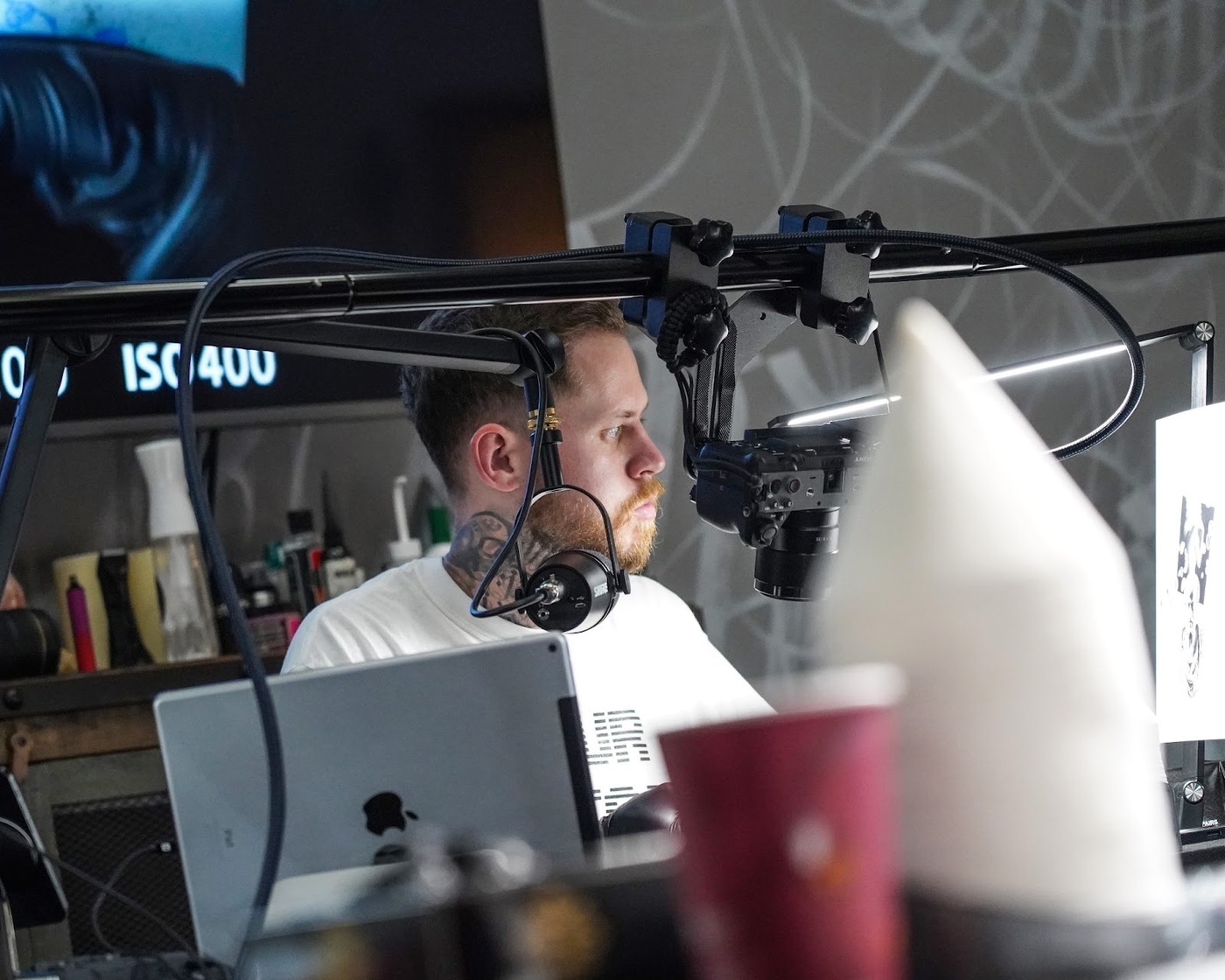 That aside - if you're like Troshin when he started his tattoo journey and live in an area where apprenticeships or a mentor are not available, you can take advantage of online courses, videos, and classes offered by some of the best tattoo artists around the world. Thanks to technology, it is now easier to learn from anyone anywhere in the world.
Troshin remembers his roots - and as a result, he started a YouTube channel - on it is the show he calls 'Boring Tattooer'. In an effort to provide others with the information that was not available when he began, he provides free advice to tattoo artists on safety rules, communication with clients, tattoo techniques, photography, and other situations that may occur as a full time tattooer.
For those looking to get more in depth and invest in their education, he has also created extensive lessons for tattooers who would prefer step-by-step instructions and guidance. One of these lessons is already available on his website - there have also been live workshop opportunities, with more to come in the future.
Another key tip Dmitry has for the aspiring artist is to be unique:
"I am known as the founder of the ' #3Rlonly movement,' I only use a 3RL needle in my work, creating hyperrealistic art with beautiful compositions using only that needle size. Having a particular style or knowing what kind of things you want to tattoo is essential in building your portfolio and clientele."
Dmitry says he was dedicated to learning and succeeding in the tattoo industry because he loved being creative.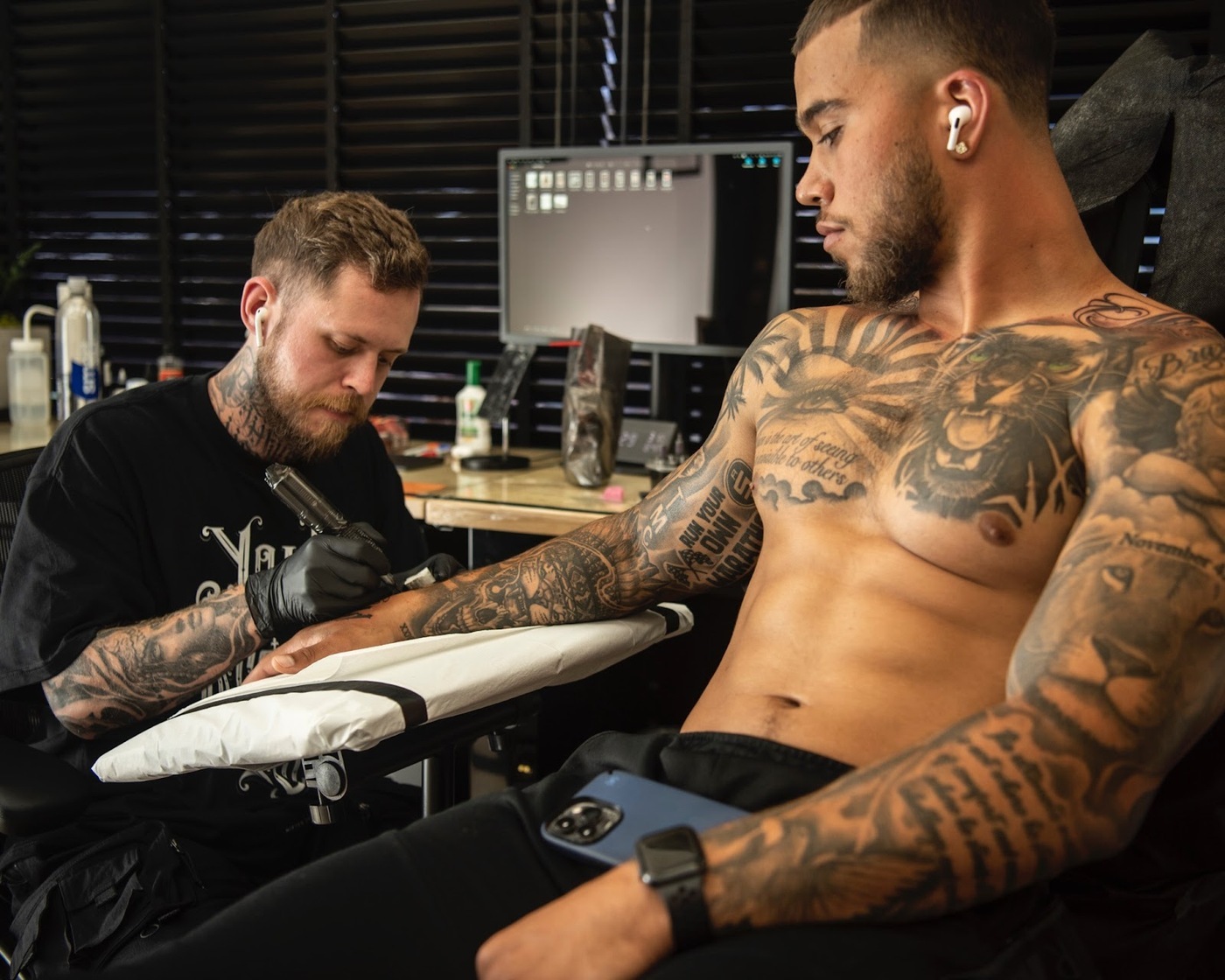 "It is essential to enjoy what you do and to do it as much as you can."
For some, this is tattooing - which is why Troshin started doing what he has done; even if it meant doing some work for free or at a low cost on willing clientele as he learned. This may seem counterintuitive - but by doing so, new artists can build their portfolio and experience while expanding their client base - oftentimes, clients become collectors and will return repeatedly over time. This can help artists grow and develop a unique and iconic style that will stand out in the industry.
While it is essential to have a good teacher and a particular style, Dmitry believes that being humble and open-minded is also crucial to the learning process.
Media contact:
Dmitry Troshin
info@mistertroshin.com
661-231-6368
Original Source of the original story >> Dmitry Troshin Teaches Tattooing